School Board Appreciation Week!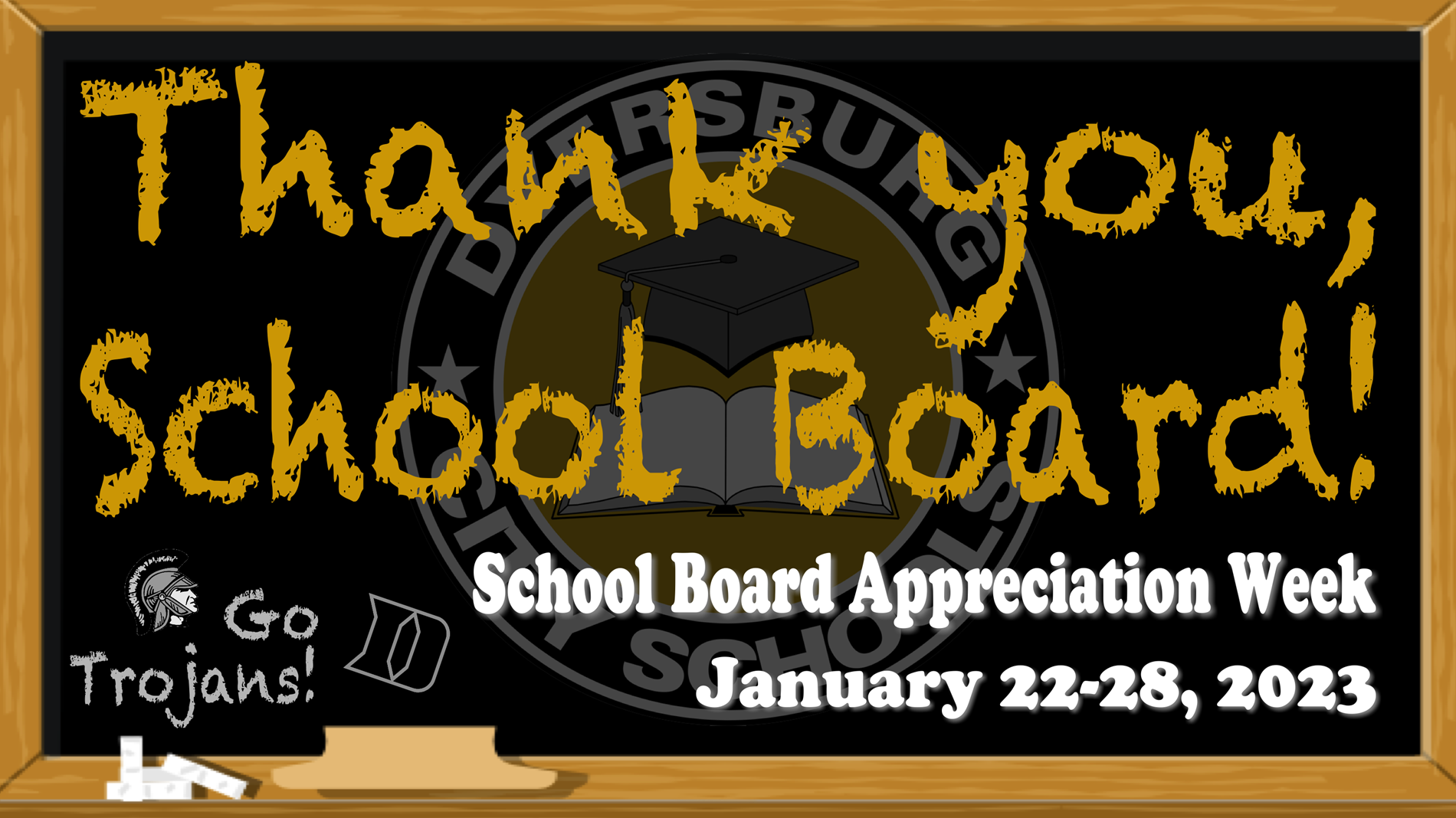 ---
January 22-28, 2023, is School Board Appreciation Week in Tennessee. Dyersburg City Schools is joining public school districts across the state to celebrate School Board Appreciation Week and honor local board members for their commitment to Dyersburg and its children.
The theme "Let's Face It-School Boards Work'' reminds us to celebrate the unique role school boards play in building a future for their students, championing and advocating for quality education, and governing their local public schools. As the elected/appointed representatives of the people in their local communities, they represent their local communities' voice and vision for the future of their public schools.
Director of Schools, Kim Worley, stated, "It takes strong leaders to build a strong community, and these men and women devote countless hours to making sure our schools are helping every child learn at a higher level."
The school board's main goal is to support student achievement. To achieve this goal, the board focuses on the following needs:
Creating vision for what the community wants the school district to be and for making student achievement the top priority;

Setting the direction of the school district to achieve the highest student performance;

Ensuring progress is measured to be sure the district's goals are achieved and students are learning at expected levels;

Supporting a healthy and safe school district culture in which to work and to learn;

Forming partnerships with others in the community to solve common problems; and

Focusing on continuous improvement by questioning, examining, revising, refining, and revisiting issues related to student achievement.
Worley stated, "Even though we are making a special effort during the last week of January to show appreciation for our school board members, we recognize their contributions reflect a year-round effort on their part,"
These members serving our district are as follows:
Whitney Allmon, Carlos Doss, Mike Hickman, Jim Coy Houston, Courtney Patrick, Scott Self, and Gleyn Twilla.